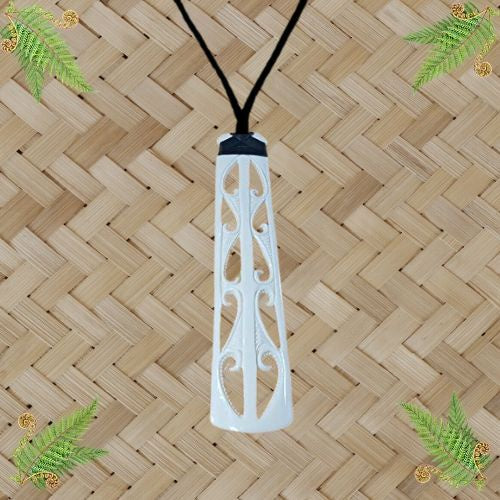 Bone Toki Koru Pendant - 140mm
Sold out
Original price
$70.00
-
Original price
$70.00
Bone Toki Koru Pendant.
TOKI.
This design represents the Toki or Adze ("adz" in American English) which was used to carve the great canoes and also to cut and work timber for the fortresses or Pahs in which the Maori lived. 
It was such an important tool in Maori life that it became regarded as a symbol of power, authority and good character. 
It is also the mark of the craftsman and artist.
KORU.
The spiral is a Koru, represents the fern frond as it opens bringing new life and purity to the world. It also represents peace, tranquility and spirituality along with a strong sense of re growth or new beginnings.
The Koru is also often associated with nurturing so when interlocked with others is frequently used to represent the strength and purity of a loving relationship within a family.
On Slip Knot Wax Cord.
Size 140mm.
We photograph each piece but a slight colour variation may occur.