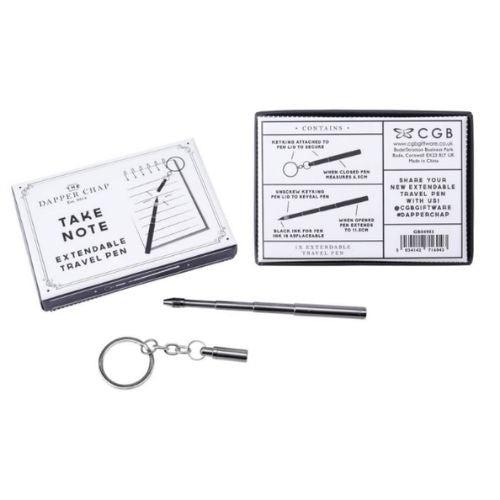 Dapper Chap Extendable Travel Pen
Original price
$16.90
-
Original price
$16.90
Dapper Chap Extendable Travel Pen.
This is a ruly handy travel pen, with a keyring attached to the pen lid to secure it.
Just unscrew keyring pen lid to reveal the pen. The pen then extends from 6.5cm to 11.5cm.
The black ink for the pen is also replacable, so no need to throw it away if the ink runs out.
A really great stocking filler, secret santa gift or gift for yourself.