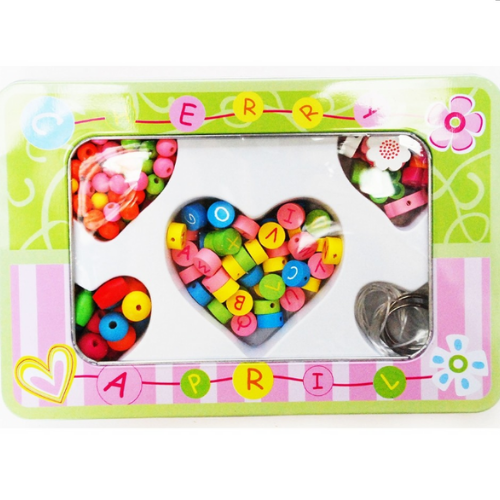 Letter Beads in Tin Box
Original price
$9.90
-
Original price
$9.90
Letter Beads in Tin Box.
Wooden Bead Lacing Set in Tin is a beautifully pretty beading set with a huge selection of lovely multi coloured wooden beads in different shapes and sizes and letters.
This lovely toy will help you create some lovely necklaces and name bracelets.
This set also comes with strong nylon thread which is easy to push through the holes in the beads.
Another nice feature of this toy is a selection of wooden beads which have letters of the alphabet printed onto them.
So now you can get to work making personalised bracelets and necklaces.
This lovely set comes in an attractive green tin so you can see all the lovely beads inside.