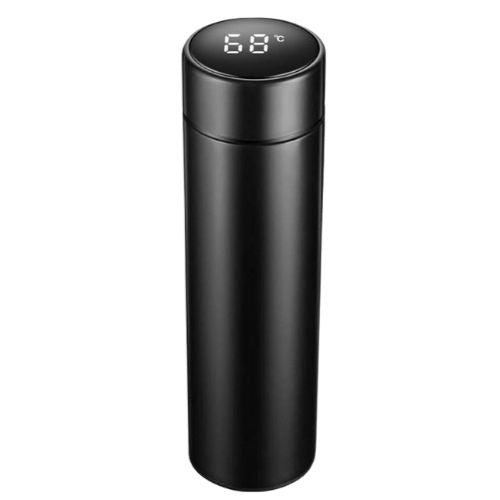 Smart Bottle
Original price
$34.90
-
Original price
$34.90
Smart Bottle.
Colour: Black, Blue or Red.
SOGA Smart Thermos Capsule is equipped with an HD LCD touch screen for prompting real-time water temperature display. Let you know the most suitable drink temperature with no need to open the lid
The Vacuum Insulated Tumbler with a detachable tea strainer. You can soak the scattered tea leaves in the cup and use the filter as a compartment when drinking. You can also remove the filter directly and load the beverage you want to drink
The 500ml capacity is perfect for carrying around, whether it's at outdoor sports, office, beach, school, picnic, hot yoga, hiking, camping, cycling, running, walking, gym, fitness, etc.. It slides easily into the car cup holder, the bicycle rack or the bag on both sides of the backpack. Wherever you can enjoy the pleasure of the travel tumbler. (Note: keep a proper amount of liquid to prevent it from overflowing)
Our thermos cup are great gifts in terms of your own use or to give families, friends, colleagues or others as a Christmas gift
Specifications:
Material: SUS 304, ABS, Silicone / Waterproof grade: IPX7.
Feature: Temperature Display.
Bottle Type: Vacuum.
Thermal Insulation Performance: >24 Hours / Water temperature: 0-100°C.
Capacity: 500ml / Size: 7 x 23cm
Usage:
Home.
Outdoor.