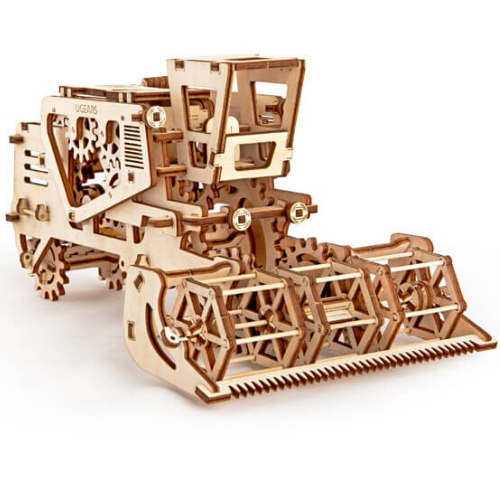 UGears Combine Harvester
Original price
$114.90
-
Original price
$114.90
UGears Combine Harvester.
The UGEARS Combine Harvester is a top-to-bottom example of the wonders of mechanics.
Drag the harvester backwards to wind up its rubber band motor.
Release the hand brake lever and off you go to bring in the crops.
You'll see the cutter board reel at the front spin just like a real harvester, but what you won't see is a hidden box to the left of the driver's cabin for sending love notes to your favorite farmer.
Model Size: 10.8 x 6.5 x 5.2 in 27.4 x 16.5 x 13.3 cm.
Package size: 14.6 x 6.7 x 1.2 in 37 x 17 x 3 cm.
Number of components: 154.
Estimated time of assembly: 2 hours.
Level: Easy.