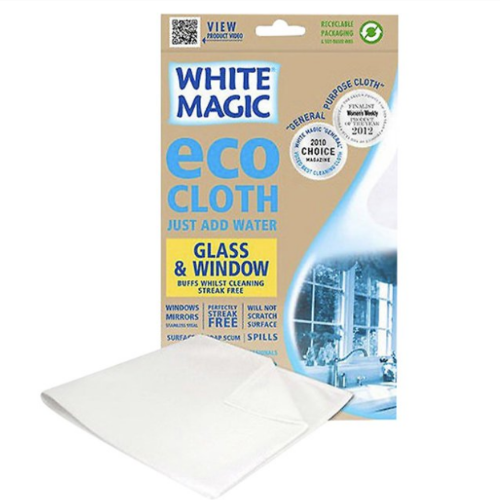 White Magic Eco Cloth Glass & Window
Original price
$12.90
-
Original price
$12.90
White Magic Eco Cloth Glass & Window.
Care for mirrors, windows, shower screens and all shiny surfaces with the White Magic Window/Glass Cloth and with little effort plus a whole lot of savings, the rewards will be 5 Star.
Without any chemicals, the rougher side of the dual sided cloth will scrub away grime while the smoother side polishes for a streak free finish.
This white magic happens with just a little water saving you money on cleaning products while helping the environment.
Construction 80% polyester and 20% polyamide microfibres.
Dimensions32cm x 32cm.
Colour White.
Cleaning and Care Shake off dust into a bin after use.
Handwash in warm water or machine wash with a little detergent at 60C for thorough cleaning.
Do not wash with fabric softener or bleach.